Regular price
Rs. 825.00
Sale price
Rs. 701.25
Unit price
per
15% Sale
Sold out
Silver green tea is a lively cup with hints of asparagus. A visual delight of pale green leaves interwoven with silver streaks.
View full details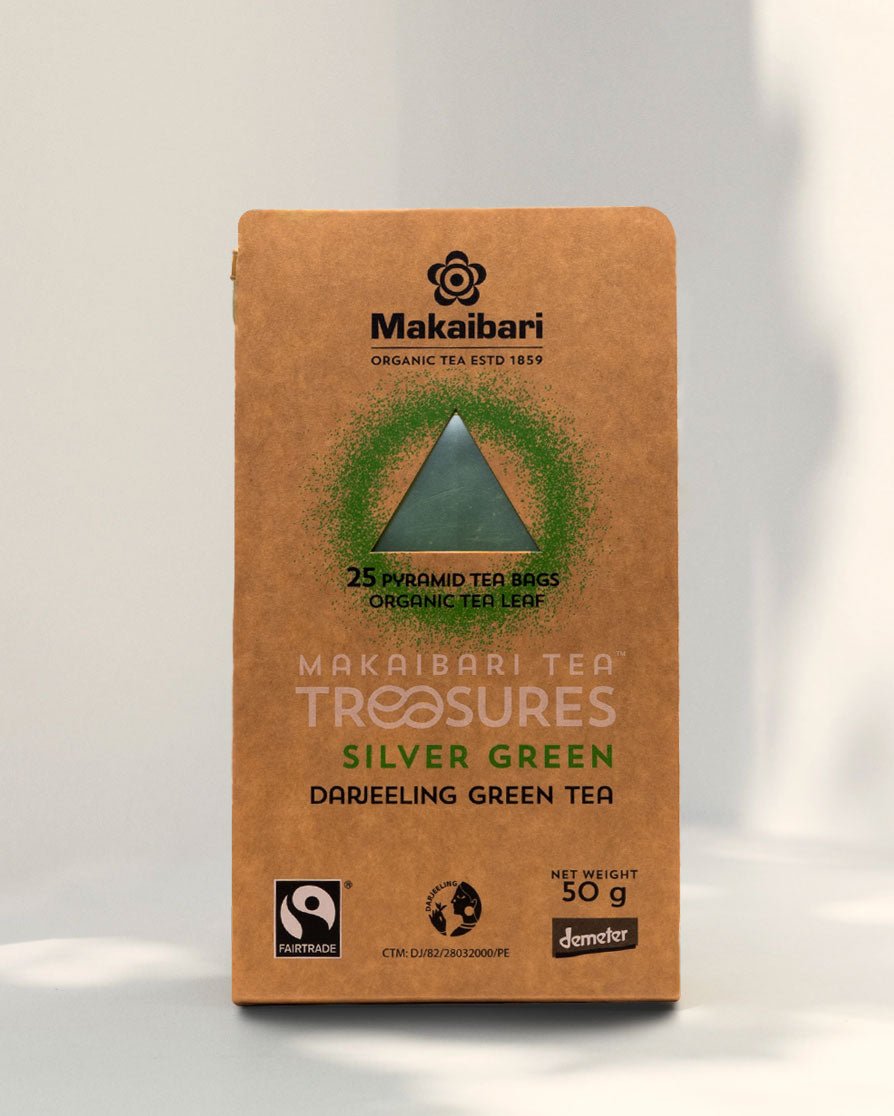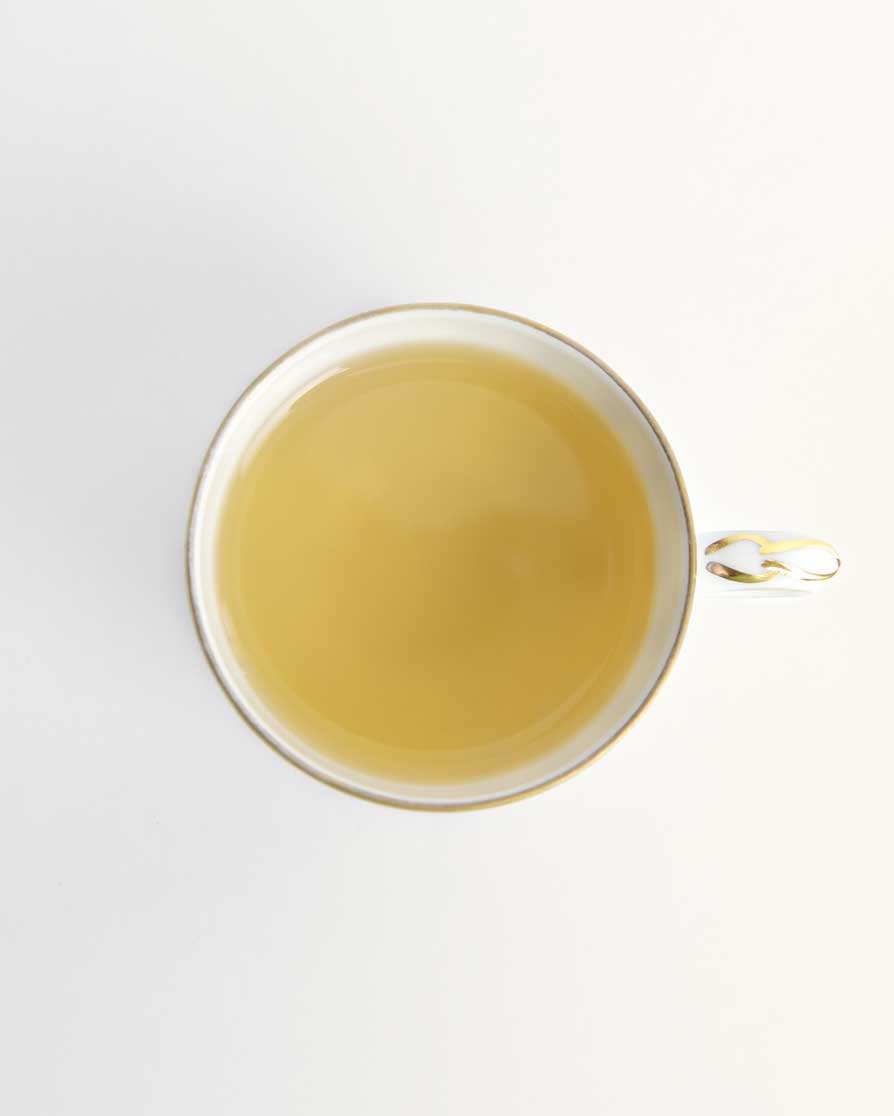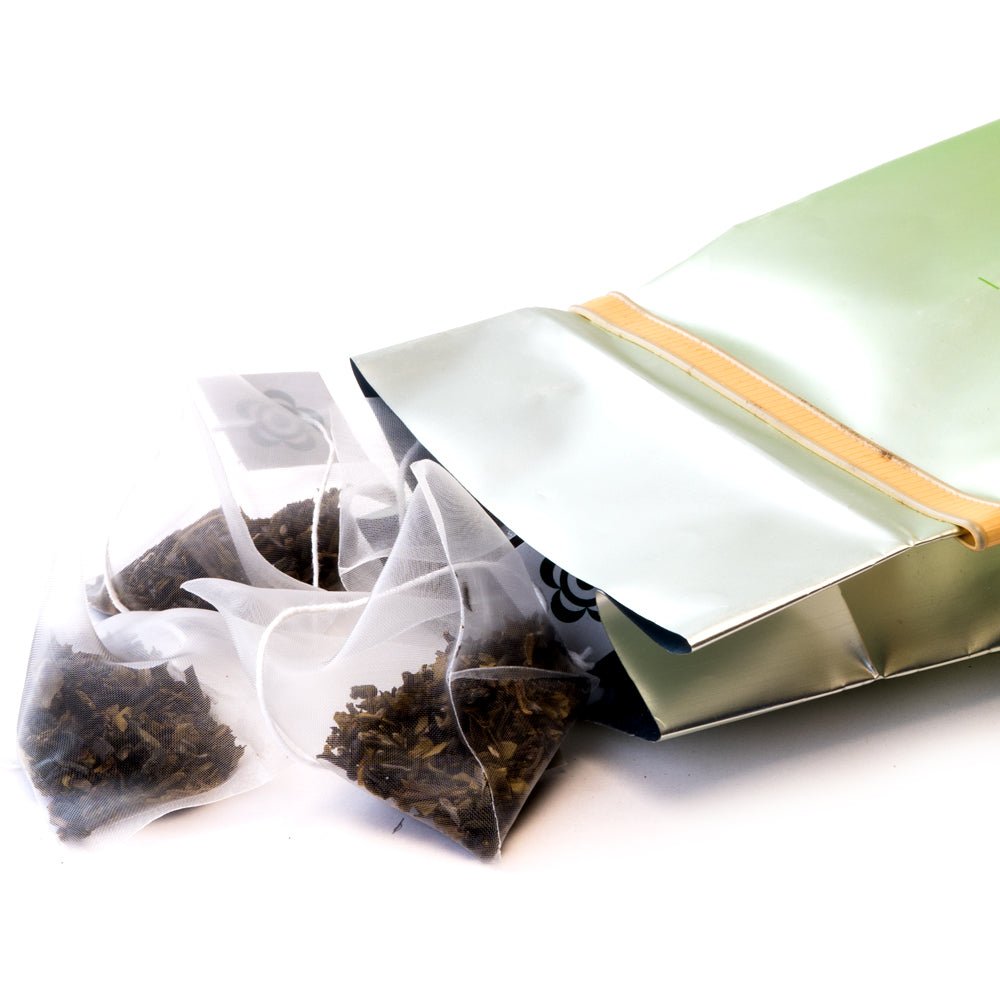 Description
BREWING & TASTING NOTES
NUTRITIONAL INFORMATION
REVIEWS
A VISUAL DELIGHT
OF PALE GREEN LEAVES INTERWOVEN WITH SILVER STREAKS
Developed by Makaibari in the early eighties as the first Green Darjeeling Tea, the Silver Green was only meant for personal consumption. Pressure from fellow tasters, demand from those who sampled the variety, and a general inclination towards healthier beverages—all contributed to the addition of this fine variety of tea to our commercial portfolio. Plucked on the steep Makaibari Hills from June to November, Silver Green is the most sought after green teas coming out of Darjeeling.
TOP NOTE
HEART NOTE
BASE NOTE
FRESH WITH SMELL OF DRIED HUE
ASPARAGUS
LIVELY & INVIGORATING
The fresh and lively palette of Silver Green tea leaves the taste buds invigorated. It has a natural smell of dried hue which also transpires in the asparagus.
OUR BESTSELLERS
Makaibari
Saffron & Rose Black Tea
Makaibari
Organic Black Tea