Regular price
Rs. 800.00
Sale price
Rs. 800.00
Unit price
per
Sale
Sold out
Reserve this Limited Edition First Flush Himalayan Spring tea pack and enjoy bright blooming spring in your cup.
View full details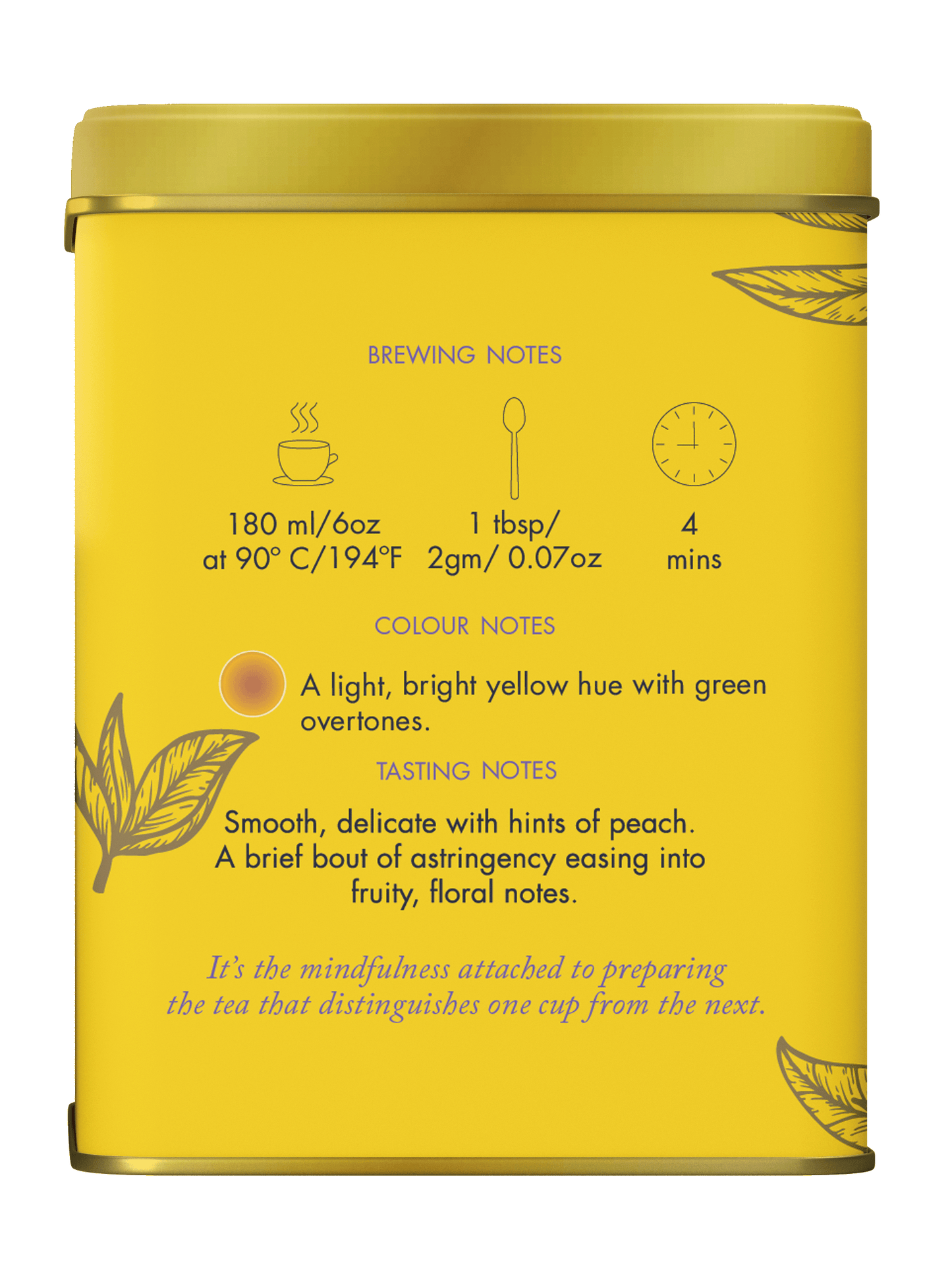 Description
BREWING & TASTING NOTES
REVIEWS
FIRST FLUSH FRESHNESS



First Flush teas are the first pluckings of the harvesting season at a tea garden. The leaves are tender & delicate in flavor. Our Darjeeling first flush is mildly oxidized whole leaf tea. First Flush leaves are the fresh, new growth in spring after 3-4 months of dormancy in the winter.
The celestial cycles, alignment and harmony of the planets & stars result in this beautiful, limited-batch first harvest. Different areas of the estate at different elevations in the Himalayas produce one-of-a-kind first flush yield.
NOTES
Fruity, Floral with hints of Peach.
The first sip offers a smooth delicate feel with a hint of peach. The following note is led by a sharp, brief bout of astringency. These flavors combine to create a genteel fruit and floral note. Cup quality creates a light bright intensity with a greenish overtone.
OUR BESTSELLERS
Makaibari
Organic First Flush Black Tea
Makaibari
Darjeeling Full Moon Organic Oolong Tea
Makaibari
Organic Black Tea