Festive Season Trio with Kettle Tea Infuser
Festive Season Trio with Kettle Tea Infuser
Regular price
Rs. 2,719.20
Regular price
Rs. 3,399.00
Sale price
Rs. 2,719.20
Unit price
per
20% Sale
Sold out
Makaibari Festive Edition is here! This festive season let this lively tea assortment fill your home with warmth & awaken your senses.
View full details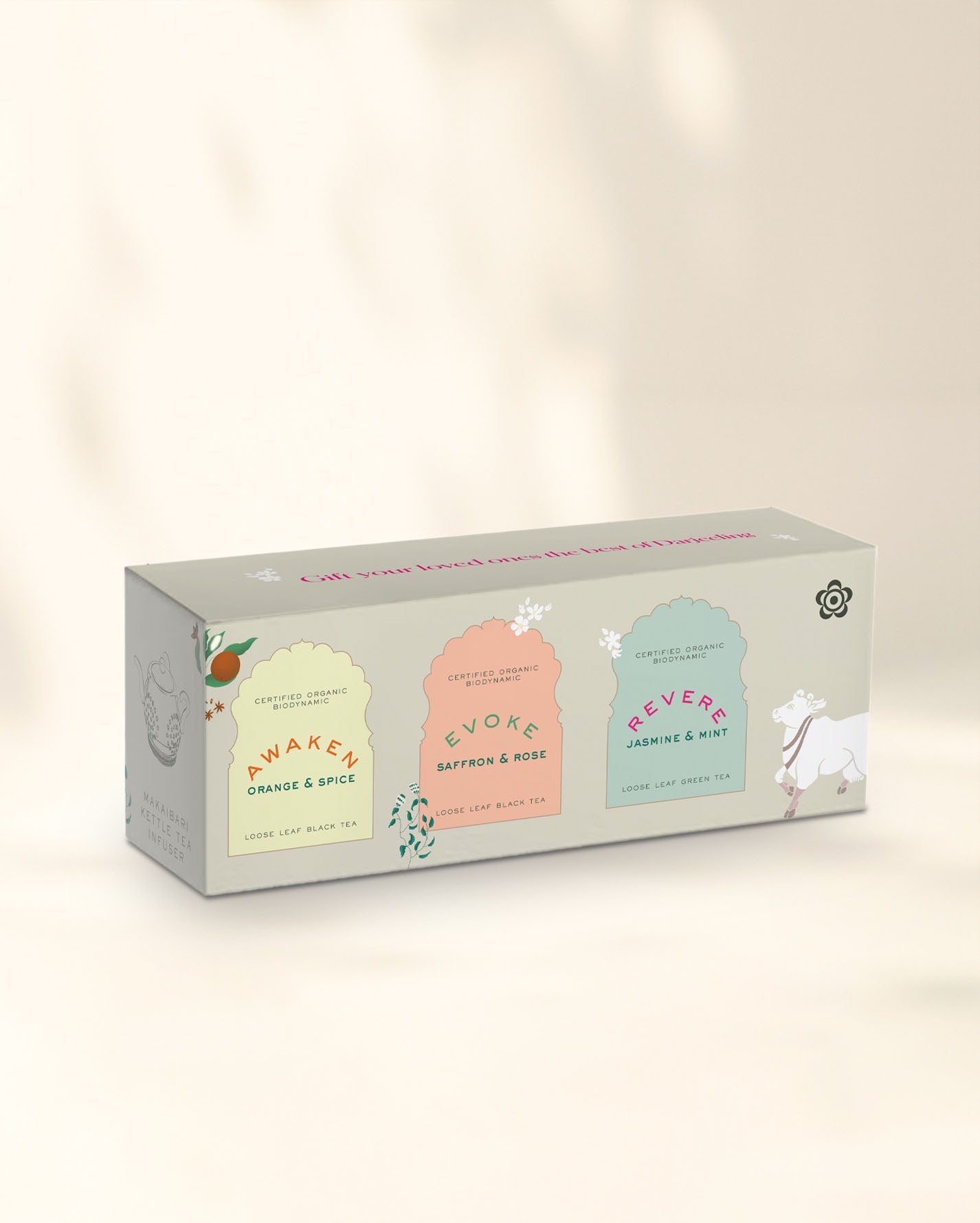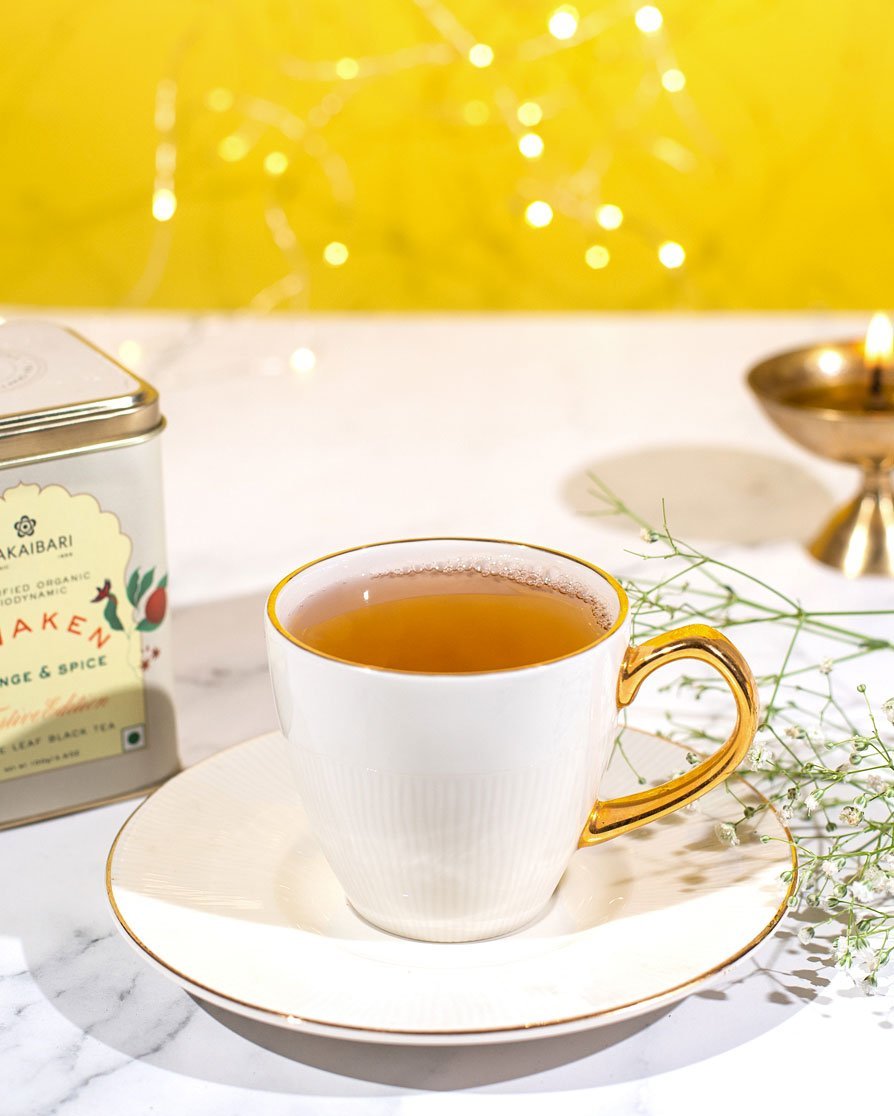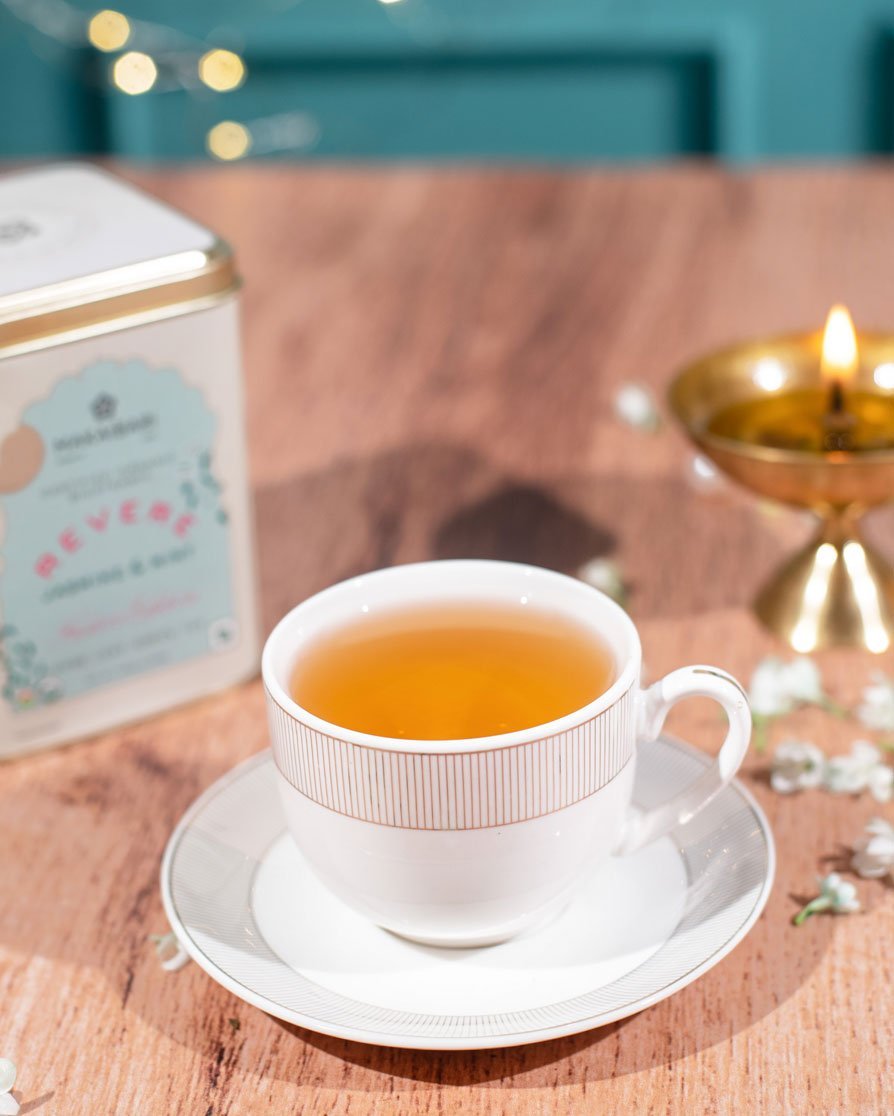 Awaken | Orange & Spice Black Tea

Makaibari Festive Editions

Awaken the fire energy, of creation & life with a heady infusion of Citrusy Orange & Spice.
Let lively orange peel & aromatic spices fill your home with warmth & awaken your senses.
Creation and innovation are second nature for Makaibari, the world's oldest tea factory & first certified organic tea estate
.
Evoke | Saffron & Rose Black Tea

Makaibari Festive Editions

Evoke the blessings of the earth and delight in its abundance with this unique blend of delicate 
Saffron & Rose.
Let rich Himalayan saffron balanced with aromatic wild rose unfurl earth's bounty in your cups.
A living thriving ecosystem, over 1000 species of flora & fauna bless the Makaibari Forests. 
Revere | Jasmine & Mint Green Tea

Makaibari Festive Editions

Reflect in the calm energy of water, the essential life-giving source with soothing Jasmine & refreshing mint.
Let Himalayan Jasmine buds & Mint bring forth tranquility, peace & renewal.
3 rivers flow through Makaibari that finally meet Balason- the revered primary river, a purifying force. 
Kettle Tea Infuser

Makaibari Teaware
The Makaibari stainless steel kettle tea infuser is a convenient and stylish kettle-shaped tea infuser that can be opened from the top and closed after putting the tea leaves. The infuser is put in the hot water for the required time and taken out while tea leaves remain inside the infuser.
A kitchen cabinet staple or your on-the-go steeping accessory, your easy brew solution is also easy to clean.
Tasting Notes
The fragrance begins with lively top notes of zesty orange, followed by a captivating blend of exotic spices, including cardamom and cinnamon.
OUR BESTSELLERS
Makaibari
Saffron & Rose Black Tea
Makaibari
Organic Black Tea