Regular price
Rs. 950.00
Sale price
Rs. 760.00
Unit price
per
20% Sale
Sold out
A masterpiece of craftsmanship and elegance, each candle is hand-poured with precision, using the finest long-burning paraffin wax. Encased in a lustrous, polished brass jar, this decorative piece is a symphony of sophistication and style. A piece of art in itself, it's perfect for gifting, adding an opulent touch to any occasion.
View full details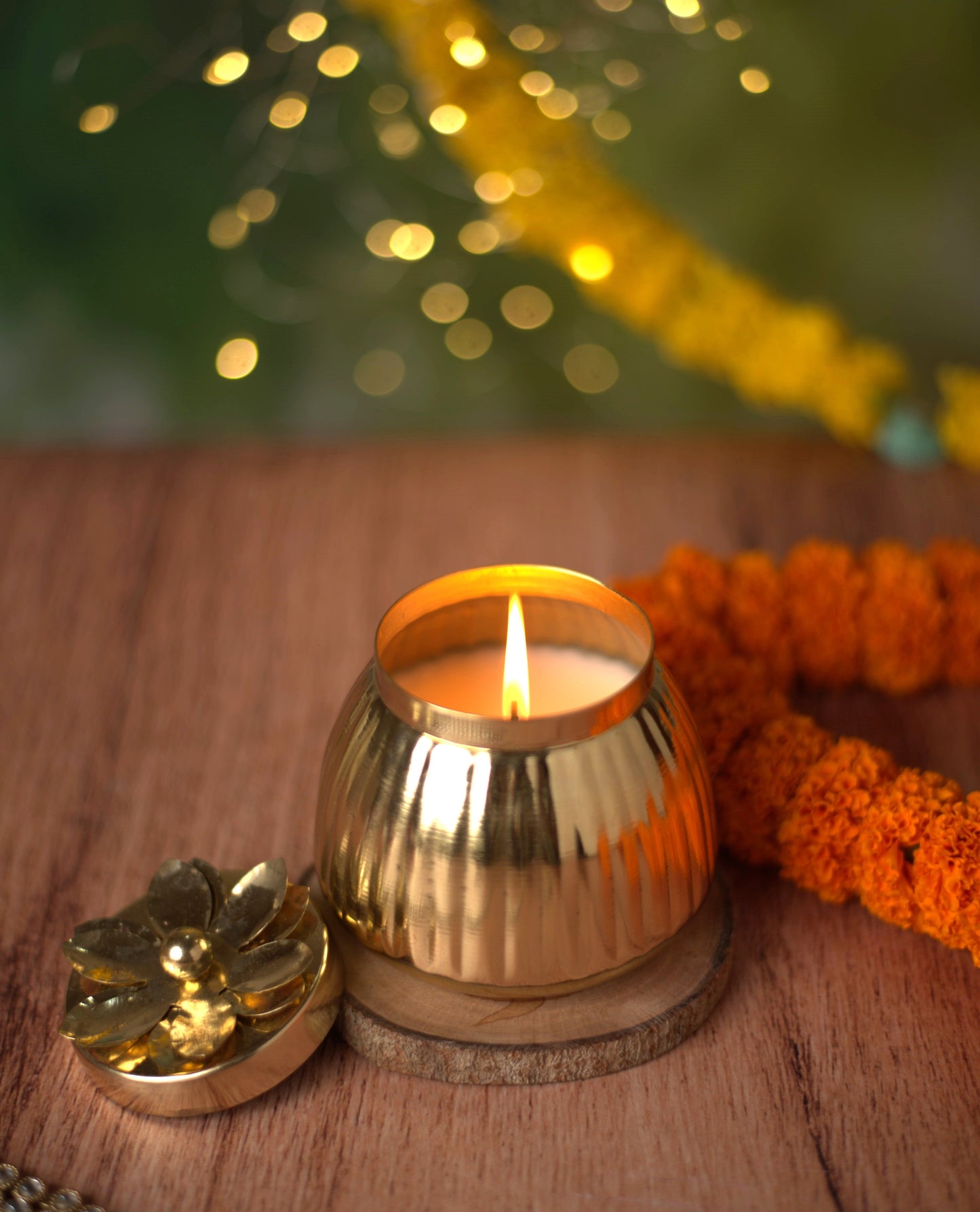 Elevate your ambiance with Makaibari's exquisite hand-poured candle jar, meticulously crafted to transform any space into a sanctuary of luxury and tranquility. Immerse yourself in a world of exquisite fragrances with our 6 distinct options: Patchouli, Night Jasmine Bloom, Vetiver Jasmine, Wild Himalayan Rose, Apple Cinnamon Spice, and Orange Peel. 
Experience the sensory journey with our exclusive fragrances:
Patchouli – Notes of Wood and Musk

Night Jasmine Bloom – Floral and Sweet

Vetiver Jasmine – Floral and Earthy

Wild Himalayan Rose – Pure Floral Bliss

Apple Cinnamon Spice – Crisp and Warm

Orange Peel – Citrusy and Warm
 Each fragrance tells a unique story, captivating your senses and creating a symphony of delightful aromas. Illuminate your world with a touch of opulence, only from Makaibari.
OUR BESTSELLERS
Makaibari
Saffron & Rose Black Tea
Makaibari
Organic Black Tea